Trails to the Dams Temporarily Closed
Posted on Mar 1st, 2014 Comments (0)
From the Harris County Flood Control District:
"Please be advised that the U.S. Army Corps of Engineers is conducting a project that is repairing joints within the water discharge tunnels and reinforcing the spillways with steel plates at the Corps' Addicks and Barker dams/reservoirs. For public safety reasons, project work requires temporary closures of the Terry Hershey Trail north of Interstate 10 (Addicks Dam) and the George Bush Trail west of State Highway 6 (Barker Dam). When possible there will be temporary bypass trails to accommodate park users. Project completion is expected to be July 2014."
BBB's Top Ten Consumer Scams of 2013 from HPD
Posted on Feb 21st, 2014 Comments (0)
Officer Douglas, Social Media Coordinator for the Houston Police Department, recommends
this article
about the Better Business Bureau's list.
Our Headlines about Flood-Detention Ponds
Posted on Feb 11th, 2014 Comments (0)
Results of Flood-Detention-Pond Land Survey
Posted on Feb 7th, 2014 Comments (0)
from the HCFCD:
Surveying Update as of February 7, 2014:
Crews began surveying on the south side of Buffalo Bayou just downstream of N. Eldridge Parkway on December 8, 2013. As of January 24, 2014, approximately 8 acres of topography and vegetation survey have been completed. The Harris County Flood Control District has received preliminary drawings and data from its consultant for that work, which are under review by surveying and urban forestry staff at the Flood Control District to ensure fulfillment of the work effort. Upon completion of this initial review, the Flood Control District's comments will be shared with the consultant. The consultant will then provide updated drawings and data, and the Flood Control District will analyze the findings. Additional survey activity is not anticipated in the next several weeks.
Survey Results:
Upon completion and analysis of ALL surveying activity (which includes additional surveying beyond the initial 8 acres), the Flood Control District plans to make the a summary of survey results available in an electronic format, to post the information on the District's website at
hcfcd.org
, and to provide information and gather feedback at one or more community meetings. We will provide notice to our email subscription list when survey results are available and a community meeting is planned. Please sign up to receive updates at
hcfcd.org/THPSurveyingContract
.
What is that huge development at Highway 6 and Briar Forest?
Posted on Jan 27th, 2014 Comments (0)
Check out the
photo gallery
at the
web site
for the Elan Briar Forest apartments. Last April, the Houston Chronicle
reported
that Greystar would build 324 units on 7 acres of their 15-acre site.
Exxon Chemical Site on Memorial to be Major (Billion-Dollar) Redevelopment Project
Posted on Jan 17th, 2014 Comments (0)
A Houston Chronicle
article
reports the 35-acre site sold for a "project that could include multiple high-rise office towers, a stylish hotel, luxury apartments, and shops and restaurants in a walkable, urban-style environment."
New Trash and Recycling Contractor for Briarhills
Posted on Jan 13th, 2014 Comments (2)
WCA bought out the TrashPorters contracts for Briarhills. Their information is posted on the
Local Info page
.
Updated on Jan 29th, 2014
WCA delivered new blue bins to POA recyclers. WCA still collects recyclables on Fridays. If your WCA bin will not hold all your recyclables, you can put some in your old green TrashPorters bin alongside it.
Home Heating Safety Tips from HFD
Posted on Nov 25th, 2013 Comments (0)
With the holiday season and colder weather fast approaching, the Houston Fire Department (HFD) recommends these safety tips when using home heating sources:
Click to see the full article.
Security Data from Briarhills Constable Calls
Posted on Nov 12th, 2013 Comments (0)
Registered HOA and POA owners can now access a
Security Data page
. It shows a summary table of the monthly constable calls, and has a link to a file with details about each call, including the block address.
Recycling Electronic Items
Posted on Oct 13th, 2013 Comments (0)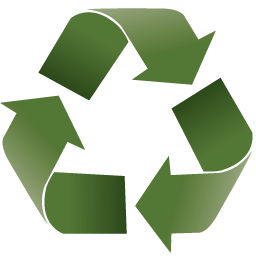 The City of Houston now has drop-off locations for your electronics to be recycled for free. Items can include VCR and DVD players, cables, computer mice and monitors, cords, hard drives, fax machines, keyboards, laptops, radios, stereo components, televisions and zip drives. Note: All personal information will be stripped before recycling. The closest location to Briarhills is Your Storage Place at 9333 Westheimer. For more information and other drop-off locations, visit the DROPoff Houston
web page
.
View local crime statistics from HPD online.
Posted on Oct 7th, 2013 Comments (0)
The Houston Police Department (HPD) posts
crime information
, including monthly crime reports with street and block locations (not exact addresses) for each of their beats. The HPD beat that includes Briarhills is
20G80
.
The swimming pool has closed for the season.
Posted on Sep 3rd, 2013 Comments (0)
Thanks to everyone who repaired, prepared, maintained, operated, and used the swimming pool this season. It will reopen for Memorial Day weekend next May.